OWNER/FOUNDER
Katharine P. Leslie, Ph.D., CFLE, has a doctorate in developmental psychology, and certifications as a
family life educator through the National Council on Family Relations, a TLC specialist through the National Institute for Trauma and Loss in Children, a parent educator through NCPEN, and a family mediator. In addition, Dr. Leslie is a wife of 21 years and the adoptive mother of four special needs children.
Dr. Leslie's areas of expertise include child development, parenting education, parent-child relationships, abnormal socio-emotional development of abused/ neglected children, and treatment of children with emotional and behavioral symptoms/disorders as they relate to early exposure to trauma and developmental processes such as attachment.
As owner of Brand New Day Consulting, Dr. Leslie provides curricula, training and program development, and research and technical assistance to a variety of agencies and organizations throughout the US. Her publications include:
A training curriculum on the NC Domestic Violence Policy
"Studying Foster and Adoptive Relationships" spotlight for The Sourcebook of Family Theory and Research
A supplemental curriculum for the national "Fatherhood Initiative" on engaging fathers in children's lives
A book entitled When a Stranger Calls You Mom: A child development and relationship perspective on why traumatized children think, act, and feel the way they do
What I Love About You, a children's storybook photo album
Parent Tip Strips, educational cartoon bookmarks
Dr. Leslie is probably best known, however, for her unique model of in-home parent coaching, and her lively and provocative workshops and seminars in which she weaves her personal, academic, and professional experiences to expand our understanding of parent-child relationships and to introduce a novel approach for activating the social engagement circuitry of traumatized children.
MISSION STATEMENT

Strengthen families, train child welfare and mental health professionals, and promote public and professional awareness of:

The necessity of appropriate, effective
and responsible parenting practices
(e.g., nurturing, responsiveness,
control, and playfulness) throughout
a child's life, and particularly during
the first three years.

The long-term and often permanent
effects of early childhood trauma
(abuse, neglect, and exposure to
chaos and violence) on child
development, families, and society.

Effective professional and therapeutic practices in working with children and families (non-traumatized and traumatized).

The importance of supporting
responsible parenting, and pro-family policies, legislation, and legal
practices as they pertain to the best interests of children.

To accomplish this mission, BNDC
provides a variety of services to
Agencies, Organizations, Schools, and Families, including in-home parent coaching, workshop/training seminars, program and curricula development, mediation, expert testimony, and internet podcast of the
Dr. Mama and Psychodad Show.
It really is a Brand New Day…
Click here to learn about the
"story behind the stories"…
and other news.

Brand New Day Publishing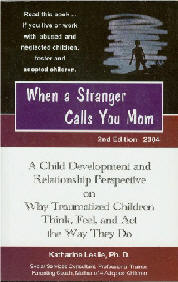 2CheckOut.com Inc. (Ohio, USA) is an authorized retailer for
goods and services provided by Brand New Day Consulting.
Click here to read excerpts and for purchasing options.

$24.95 + S&H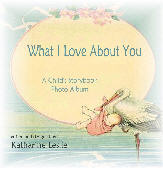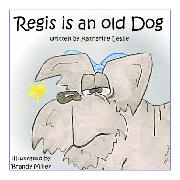 Brand New Day Consulting Just For Families Services for Agencies Seminars News Articles BND Publishing
Brand New Day Consulting
27 12 Quakenbush Rd.
Snow Camp, NC
27349
336-376 8366 * 336-376-9674 (fax)
[email protected]