Brand New Day Consulting Just For Families Services for Agencies Seminars News Articles BND Publishing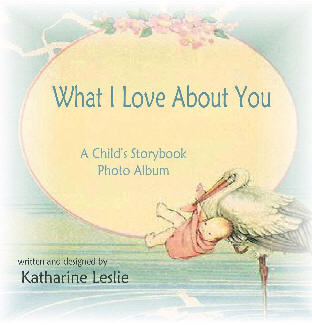 A Child's Storybook Photo Album

A beautifully written, tender, and amusing poem about a child's most challenging growing-up years (0-6) that resonates across the generations. With space for special photos, it's the perfect gift for expectant mothers & fathers, grandparents, foster and adoptive parents, birth-days, first day of school, hospital stays, showers,
and graduations.

Written, designed and hand crafted by Katharine Leslie.
Printed on 17 pages of handmade silk and banana papers,
hand bound and laced with raffia, and
individually wrapped in clear cellophane.
$24.95.00 + S&H

Place cursor over picture to view another excerpt.
Click to view a high resolution scan of the beautiful cover art for this book.
Coverart.pdf
Click to read more about how this book can be used as a therapeutic tool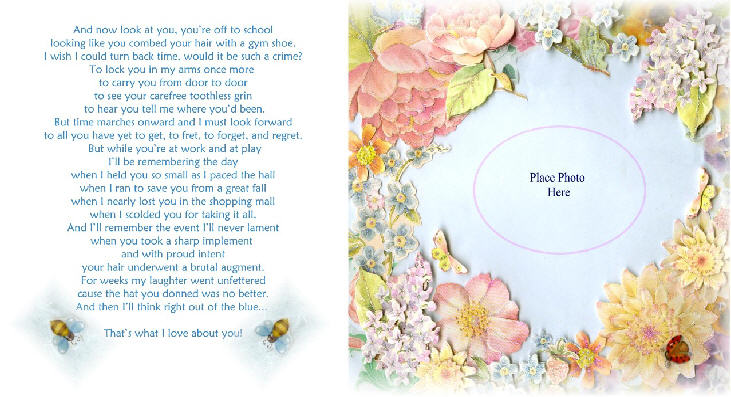 2CheckOut.com Inc. (Ohio, USA) is an authorized retailer for
goods and services provided by Brand New Day Consulting.
Brand New Day Consulting Just For Families Services for Agencies Seminars News Articles BND Publishing
Brand New Day Consulting
27 12 Quakenbush Rd.
Snow Camp, NC
27349
336-376 8366 * 336-376-9674 (fax)
[email protected]